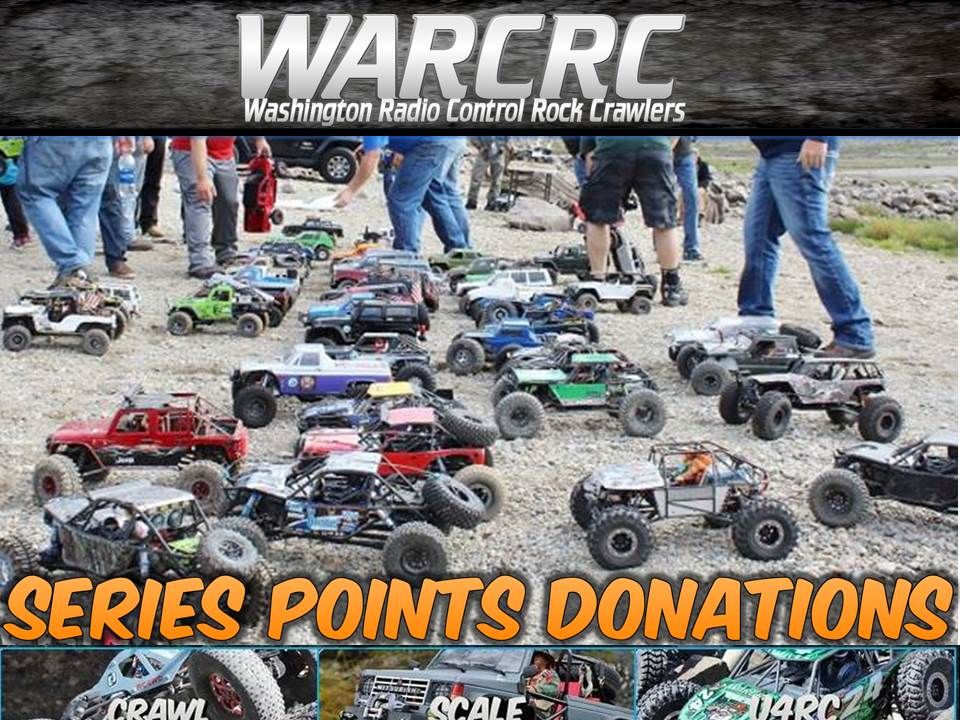 WARCRC as a club does not charge competitors at comps and we never have nor will we ever. Anybody can show up to compete for free and this is something that we have zero plans on changing.
We have decided to request a
yearly
$20.00
donation to the club per user or
$30
for a family from those who would like to contribute to what we feel is a very worthy cause
(This is for wether you run one,two or three class's).
[LIST][*]In exchange for their generosity, contributing members will receive the following benefits:
All your scores and data with be recorded for that years running series.
Access to WARCRC Scale Competitors forum on the web site.
Ability to vote on club related issues and decisions.
A WARCRC sticker for your scaler.
The final question to answer is what the collected money will be used for. The biggest single expenditure this year was the web hosting, which is just over $100 per year. Other things will be end of season trophies / awards and supplies for summer BBQs. Along with anything else the club may need, like clipboards, timers, gate markers, etc. The club is and will continue to be 100% non-profit, all contributions will go back into the club.
How can I get my contribution to the club?

You can pay via PayPal to warcrc@outlook.com Please note in the comments your screen name on the board, and what color sticker you'd like.

If you pay VIA Paypal, please put in the in the notes 2018 Scale or 2018 Crawler or 2018 U4RC. Thanks!
You can also pay by using
CONTROL PANEL > UNDER MISC > CLUB DONATIONS.
http://www.warcrc.net/forum/payments.php
Thanks in advance for you donation.
Justin,